FIND APARTMENTS FOR RENT IN PENTSTUDIO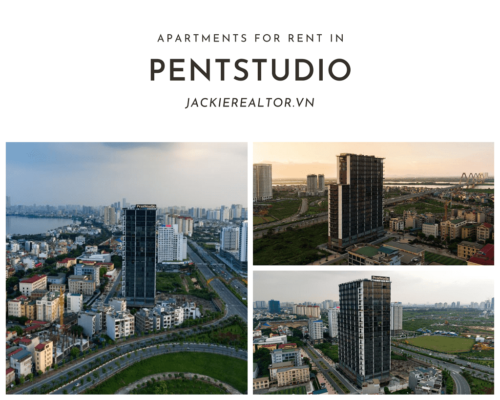 Pentstudio is a 5-star serviced apartment located in Tay Ho district, Hanoi that is worth renting for tenants with a good budget.
Pentstudio Westlake has an extremely expensive location at No. 699, Lac Long Quan Street, Vuon Dao Area, Tay Ho District, Hanoi. Why call the location extremely expensive?
Because the Pentstudio apartment building is located near the ring road 2 Vo Chi Cong (10 lanes), Au Co street and Lac Long Quan street. In addition, this Pentstudio apartment building is also very close to Lotte Department Store, Korean Embassy, ​​West Lake, Heart Hospital, E hospital, Hoa Binh Park… In addition, from the Hanoi Pentstudio project, you can also easily move to the central districts of the city only about 20-30 minutes by car. That is why the Pentstudio apartment building is the destination for those who first set foot in Hanoi.
Although Pentstudio apartment has only 1 building, however, it has a height of 18 floors with a total of 327 apartments. In particular, each apartment in Pentstudio has two floors with an area of 75 – 205m2 divided into 1 – 2 – 3 bedrooms (PentStudio or Ambassador Penthouse). The rental price for an apartment in Pentstudio will be about 1,600 – 3,000 USD/month.
The most important thing creating a super-class PentStudio apartment is the 5 * service utility system: 24/7 reception, in-room service, spa, intercontinental restaurant, kid room, sky garden, social club (rooftop), cleaning and landscaping, gym, indoor swimming pool, bar & coffee, 24/7 shop…
To have more information about Pentstudio apartment rental, please contact (+84) 39 819 5355 – Jackie Realtor or email jackierealtor.enquiry@gmail.com!