INTRODUCTION
VILLAS IN STARLAKE – This is a series of villas located in the new Starlake urban area west of Hanoi, developed by the famous Daewoo E&C corporation from Korea.
Villas in Starlake are located in a very favorable location, the intersection point of 3 districts Tay Ho, Bac Tu Liem, and Cau Giay. Besides, Starlake villas are also adjacent to 02 highways: Ring 3 – Pham Van Dong (12 lanes) and Ring Road 2 – Vo Chi Cong (10 lanes).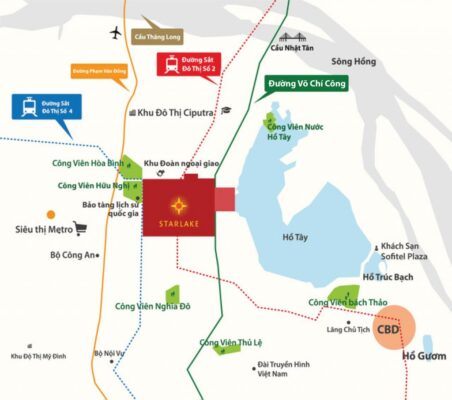 Starlake villas are built with 3 – 4 floors with a total of 365 luxurious villas and terraced houses divided into subdivisions H7-TT1, H7-TT2, H7-TT3, H6, H10, H11 with the following types of areas:
The detached villa (total of 30 units) built 03 floors, with a land area of 270 – 350 – 400m2.
The semi-detached villa (total of 84 units) built 03 floors, with a land area of 220m2.
The semi-detached villa (total of 84 units) built 03 floors, with a land area of 220m2.
The townhouse (total of 26 units) built 04 floors, with a land area of 130 – 150m2.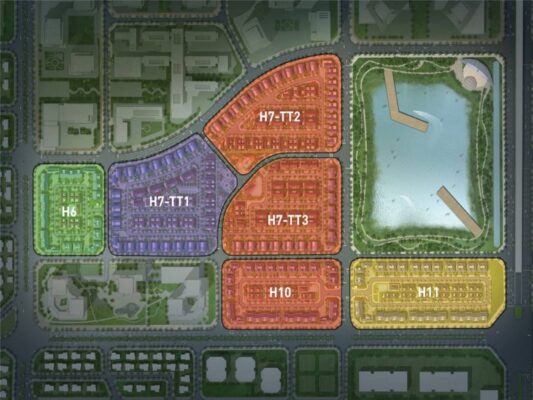 Villas in Starlake are carefully designed and meticulously designed, giving residents an upper-class and regal life right by West Lake. The architecture is modern and luxurious but still takes nature as the center, each villa has open space, harmony with nature, bringing the most comfort and relaxation for residents.
The luxury and class of civilized life radiate in each architectural line of each Star Lake West Lake villa. If the exterior space is elaborated in every smallest detail, the interior also brings a rare and sophisticated beauty. All interiors at the project are selected from the world's leading brands to ensure the most luxury and convenience for the owner. The classy lifestyle here makes any villa owner feel proud.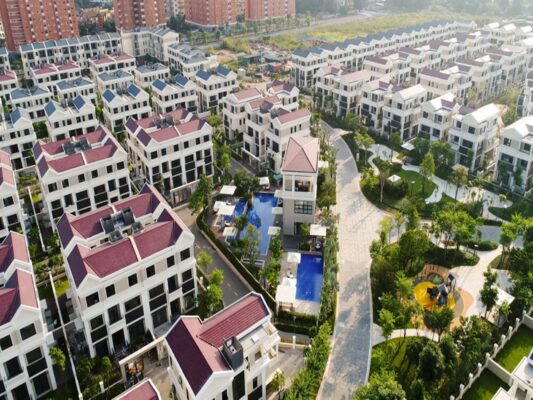 When living at a
villa in Starlake
, you will have the opportunity to experience the complete facilities in the urban army with state-of-the-art synchronous infrastructure, classy office area, cultural and global education, luxury shopping, and entertainment centers.
Moreover, Starlake Hanoi Villa is designed with youthful neoclassical design in accordance with modern trends along with connection with Hoa Binh Water Park, Huu Think Park, Ho Tay Water Park, artificial lake. to an affordable living environment for residents here.