Super hot cat cafe in Hanoi for cat lovers in 2023
This will be a very hot cat cafe in Hanoi that cat lovers can't miss this March 2023.
Where is this cat cafe in Hanoi?
Cat cafe is located right at No. 28D Pham Hong Thai Street, Truc Bach Ward, Ba Dinh District, Hanoi – which is very close to the food street right at Truc Bach in the center of Tay Ho Westlake area.
What is the mission of Meo Haus cafe?
The cafe is named 'Meo Haus' with the mission of providing shelters for abandoned cats brought back from Hanoi Pet Adoption Rescue Station. Not placing heavy emphasis on commercial business goals, the shop owner wants to create a place where people can show their affection for cute cats. Especially at the shop, there is a tinder cat, which displays full information about their name, age and personality so that you can find your other half by 'swiping left or right' and applying for adoption with the Hanoi Pet Adoption Station.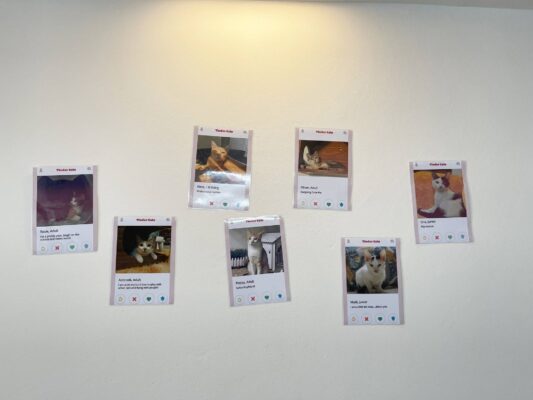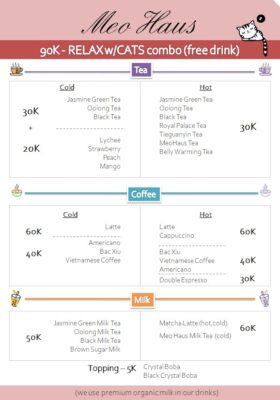 In addition to having fun with cats, you can also enjoy super delicious drinks from a diverse menu at extremely reasonable prices by professional bartenders. The space of the shop is also a plus point with the very eye-catching layout from the houses, tents, fresh trees… Not only that, the shop also has an air purifier to bring fresh air to you and kittens. In addition, the staff members love cats and are extremely diligent in cleaning, so the cafe is always very clean.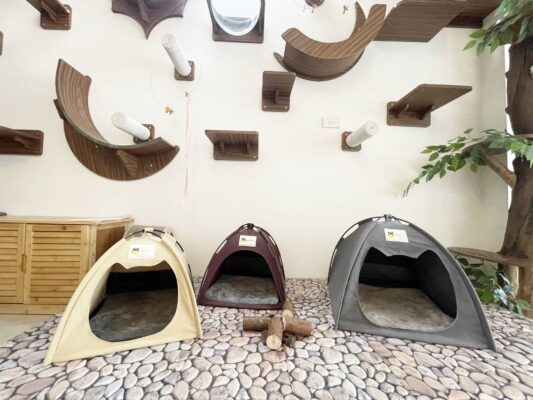 The coffee shop has a total of three floors in which:
– The ground floor is the parking space
– The first floor is the place to order drinks
– The second and third floors are places to play with cats
Meo Haus promises to be a great cafe for cat lovers in Ba Dinh and Tay Ho districts in particular and Hanoi in general.
What are the opening and closing times of Meo Haus Hanoi cafe?
Cat cafe will be softly opening on March 5, 2023 with 50% off for all drinks and combos, expected to be officially opened on 11/03/2023.
Open time:
– Monday: 10am – 5pm
– Tuesday to Sunday: 10am – 10pm
– Daily rest time for cats: 12pm – 2pm
Follow us at https://www.facebook.com/meohaushanoi (Meo Haus Cat Cafe) or website https://meohaus.com/
Contact phone number: (+84) 39 747 1933